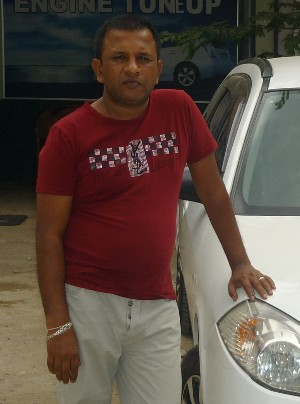 My name is Chandima. I am 42 years old and was born and live in the city of Kandy with my wife and two children. I offer guided tours of Sri Lanka in a comfortable air conditioned car.
Tours can be on an individual basis
or for groups of up to eight people.
I have been a tour guide and driver for nearly ten years and have had a driving licence for more than twenty years. I am fluent in English with a basic working knowledge of French. My mother tongue is Sinhalese, but I also understand Tamil.
I pride myself on being very professional, reliable, friendly, well organised and a very careful driver. Although my tours have a set programme I am more than happy to structure and adapt tours to meet individual needs and requirements.
I hope you enjoy reading about my tours and please remember that all tours can be tailor made for you. It is your holiday and I want you to get the most out of your stay with us in Sri Lanka.
Address:
Chandima Dissanayake
14/10/1/2 Heerassagala Road
Mulgampola, Kandy
Sri Lanka
Mobile no:   0094774952630
Home no:    0094812217487
Certificate: Authorized Tour Guide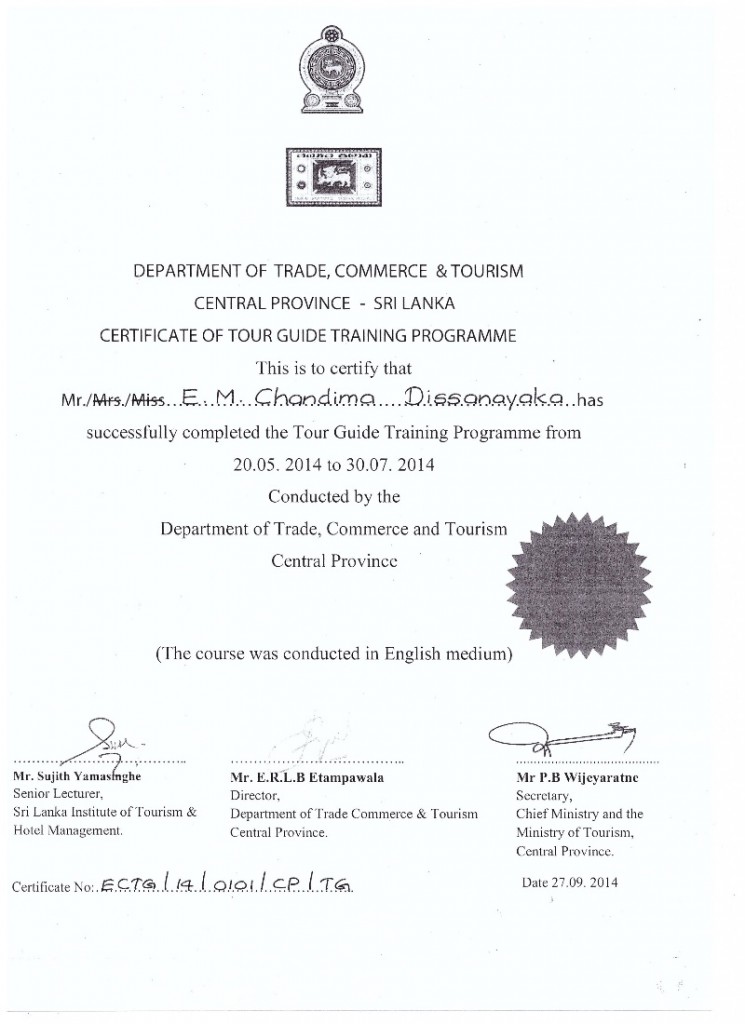 .
Certificate: Authorized Tourist Driver